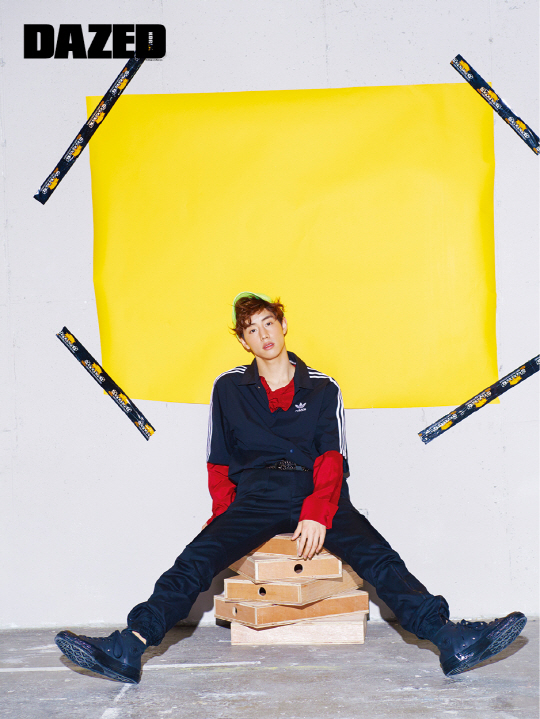 Baru-baru ini Mark berbagi waktu dengan Majalah Dazed untuk berpose pada pemotretan solo pertamanya. Terkenal sebagai salah satu member GOT7 yang tertarik dengan dunia fashion, ia berhasil menunjukkan keunikan dari berbagai pakaian dengan caranya sendiri, menunjukkan potensinya sebagai salah satu dari sekian banyak bintang di dunia fashion.
Ketika ditanya mengenai poin utama dalam berpakaian, ia merespon, "Pakaian yang nyaman akan terlihat sangat baik apa pun yang terjadi. Terutama karena kami sering bepergian dengan pesawat, aku biasanya menghindari pakaian yang memang terlihat bagus tapi tidak nyaman untuk dipakai. Aku lebih suka yang nyaman namun terlihat keren."
Selanjutnya, Mark juga membicarakan pengalaman terbarunya setelah ia mengikuti acara "Law of the Jungle" yang bertempat di New Zealand. "Karena kami harus mencari makan dan membangun tempat untuk berteduh sepanjang hari di hutan, aku bahkan tidak punya waktu untuk memikirkan tentang handphone-ku ataupun koneksi internet. Aku mau cepat kembali ke Seoul dan memakan sup kimchi (kimchi jjigae) dan kue beras yang pedas (tteokbokki)."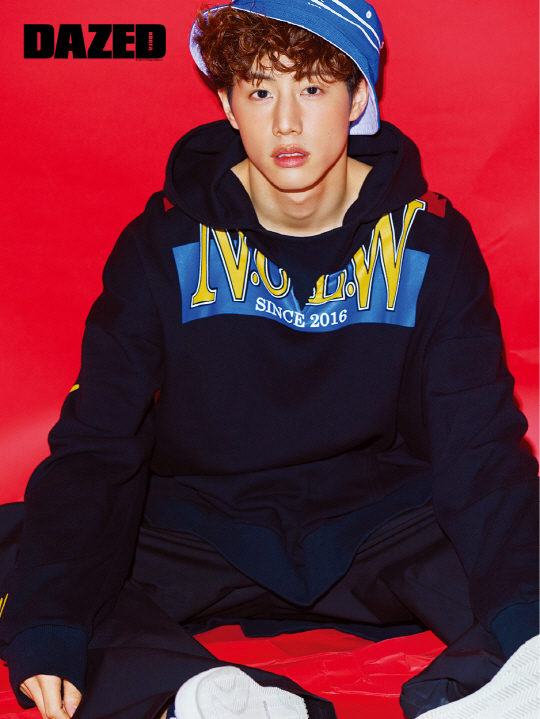 Mengenai konser GOT7 di Jepang di bulan Juni mendatang, ia membagikan kegembiraannya, "Ketika kami menjadi pembuka konser 2PM beberapa tahun yang lalu, kami pun berpikir kapan kami bisa mengadakan konser kami sendiri seperti mereka. Akhirnya, mimpi itu pun bisa tercapai, kami akan mengadakan konser di tempat yang sama, jadi kami merasa sangat senang dan berterima kasih."
Lihatlah kelanjutan dari wawancara dengan Mark dan hasil pemotretan di Majalah Dazed edisi bulan Mei!
Source: Sports Chosun
KR-EN: Soompi
EN-ID: Novita@G7IDSubs