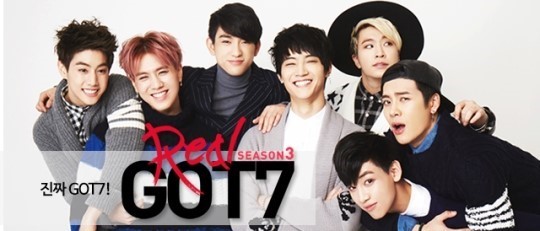 The Real GOT 7's day is back which we longed for is finally here now! Guys, it is already the last day of June, the hot summer weather, did you guys have your summer break yet~?
GOT 7 had their little early summer break before making their comeback to have some fun and to hold a rally to strengthen the unity!
GOT 7 totally became children once they got into a swimming pool, couldn't find any of the charismatic look which they showed off on the stage!
Whose team was the god of game! Which team is going to cook dinner?!
Enjoy the cool summer as watching the refreshing Real Got7 which will make you cool just by watching it!
Oh and!
We are revealing the most recommended picture theme among the comments which our I GOT 7 left for I GOT 7 who made us achieved 300,000 views for the third episode of Real GOT 7. Enjoy them!
Also!! Finally! GOT 7 are coming back soon!
Please put your hopes high for GOT7's album and its MV which released at midnight of July 13th~!
Source: Starcast